Welcome to
The Belle-City Kennel Club, Inc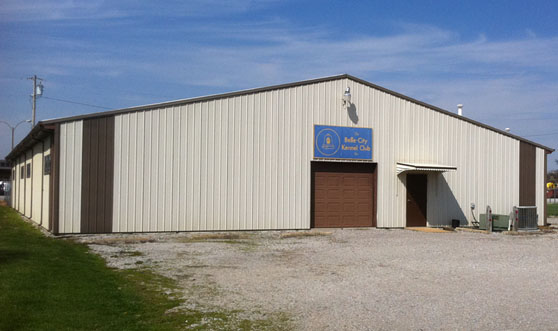 Belle-City Kennel Club, Inc has been part of Belleville's history since 1964. As of 2010 we are officially an AKC Member Club.
Current membership is 93 adult members, six associate members and three junior members (as of July 2009). There are many different breeds represented by our club members
Puppy, conformation and obedience classes are available. For the more active dog and owner, agility and tracking classes are also occasionally offered. Classes are open to all dogs; fees vary. Canine Good Citizen testing is done throughout the year. Information on dates for testing are posted on our website and with local veterinarians.
Our club has many events throughout the year. We participate in many local dog and non-dog events. Our members like to march in the Santa Parade which is held every year the day after Thanksgiving. Thanksgiving in historic downtown Belleville. We also man informational booths at local events.
The two main events put on by our club each year are, our AKC All Breed Conformation Show and our AKC Obedience and Rally Trials.Our conformation show is always the end of February/beginning of March and is two days. It will be held at the new Purina Event Center at Purina Farms in Gray Summit, MO. Our Obedience and Rally Trail will be held in our training building and is a two day event.
For more information or questions please contact us at icebowlsamoyeds@att.net
UPCOMING CLASSES AND EVENTS
Conformation Class - Spring session – begins Jan. 19, 2021
Drop in class - 7:00 p.m. – cost $10 non members/$5 BCKC members
Conformation classes will continue to be held on Tuesday evenings at 7:00 p.m. until the end of June so long as attendance remains strong. Masks will still be required.
S.T.A.R. Puppy Class – begins Feb. 1, 2021
6 week class – 5:30 p.m. – cost $80 non-members/$64 BCKC members
Introduction to Obedience – begins Feb. 1, 2021
6 week class – 7:00 p.m. – cost $80 non-members/$64 BCKC members
| | |
| --- | --- |
| Keep in touch with BCKC on Facebook | BCKC is proud to be an AKC Member Club |