Welcome to
The Belle-City Kennel Club, Inc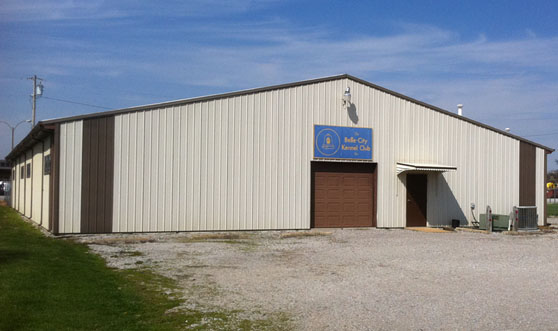 Belle-City Kennel Club, Inc has been part of Belleville's history since 1964. As of 2010 we are officially an AKC Member Club.
Current membership is 93 adult members, six associate members and three junior members (as of July 2009). There are many different breeds represented by our club members
Puppy, conformation and obedience classes are available. For the more active dog and owner, agility and tracking classes are also occasionally offered. Classes are open to all dogs; fees vary. Canine Good Citizen testing is done throughout the year. Information on dates for testing are posted on our website and with local veterinarians.
Our club has many events throughout the year. We participate in many local dog and non-dog events. Our members like to march in the Santa Parade which is held every year the day after Thanksgiving. Thanksgiving in historic downtown Belleville. We also man informational booths at local events.
The two main events put on by our club each year are, our AKC All Breed Conformation Show and our AKC Obedience and Rally Trials.Our conformation show is always the end of February/beginning of March and is two days. It will be held at the new Purina Event Center at Purina Farms in Gray Summit, MO. Our Obedience and Rally Trail will be held in our training building and is a two day event.
For more information or questions please contact us at info@bellecitykc.org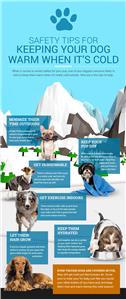 Safety Tips for Keeping Your Dog Warm When It's Cold
Ad provided by the folks at Oliver C Joseph
NORTH AMERICAN DIVING DOGS

North American Diving Dogs
(Qualifier for the AKC/Eukanuba National Championship)
And
UpDog Challenge - (Disc games)

July 19-21, 2019
Friday 10:00 a.m.-6:00 p.m., Saturday 9:30 a.m.-6:00 p.m., and Sunday 9:30 a.m.-4:00 p.m.
Belle-City Kennel Club
2448 Eastview Dr.
Belleville, IL

Free and open to the public.
Food available for purchase.
For more information - https://northamericadivingdogs.com/Event/info/eventid/2282


UPCOMING CLASSES AND EVENTS
B-Matches
We will be putting on two B-Matches
August 24-25, 2019
January 18-19, 2020
Match Info and Entry Forms
Trick Dog Practice
Tuesday evening from 7:30 pm on Sept 12, 2019
Testing (possibly) October 24 (free to students, $10 for others)
Cost $60 for 6 weeks. Instructor: Stacy Hughes
Conformation Class
Conformation Class will resumes on August 20, 2019 at 7pm
Class Info
AKC S.T.A.R. Puppy Class
Puppy Class will begin on Monday, Aug 20, 2018
6:30 pm
Class Info
CGC Class
CGC Class will begin on Thursday, Sept 12, 2019
6:30 pm
Class Info
Drop In Rally Class
Drop In Rally Class will be every 2nd and 4th Wednesday of each month
Class Info
Advanced Scent Work Class
Wednesday mornings at 10:00 a.m. beginning March 21.
This is a drop-in class with sessions costing $8
Calendar of our upcoming classes, events and meetings......

| | |
| --- | --- |
| Keep in touch with BCKC on Facebook | BCKC is proud to be an AKC Member Club |